Last night, while on Twitter (find me here), I found an amazing artist, Jo Rinc! He has some truly amazing work.
This is Digit, isn't just splendid? His eyes are so expressive and compassionate.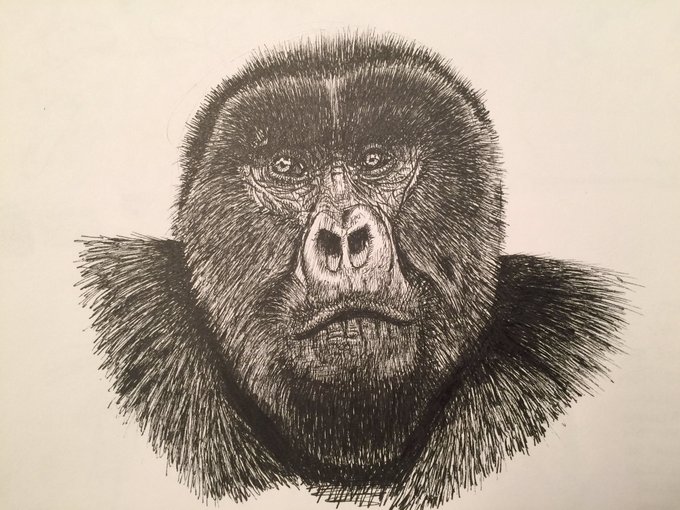 We started talking, and it turned out that he was injured, and laid off from work and was considering selling his artwork, but was unsure where to begin. I pointer him in the right direction for some great online artist venues to get him started, and told him to let me know when he got set up so that I could start promoting his amazing talent. With his injury, he is currently unable to paint, but I can't wait to see what he does when he heals!
Like this Catfish: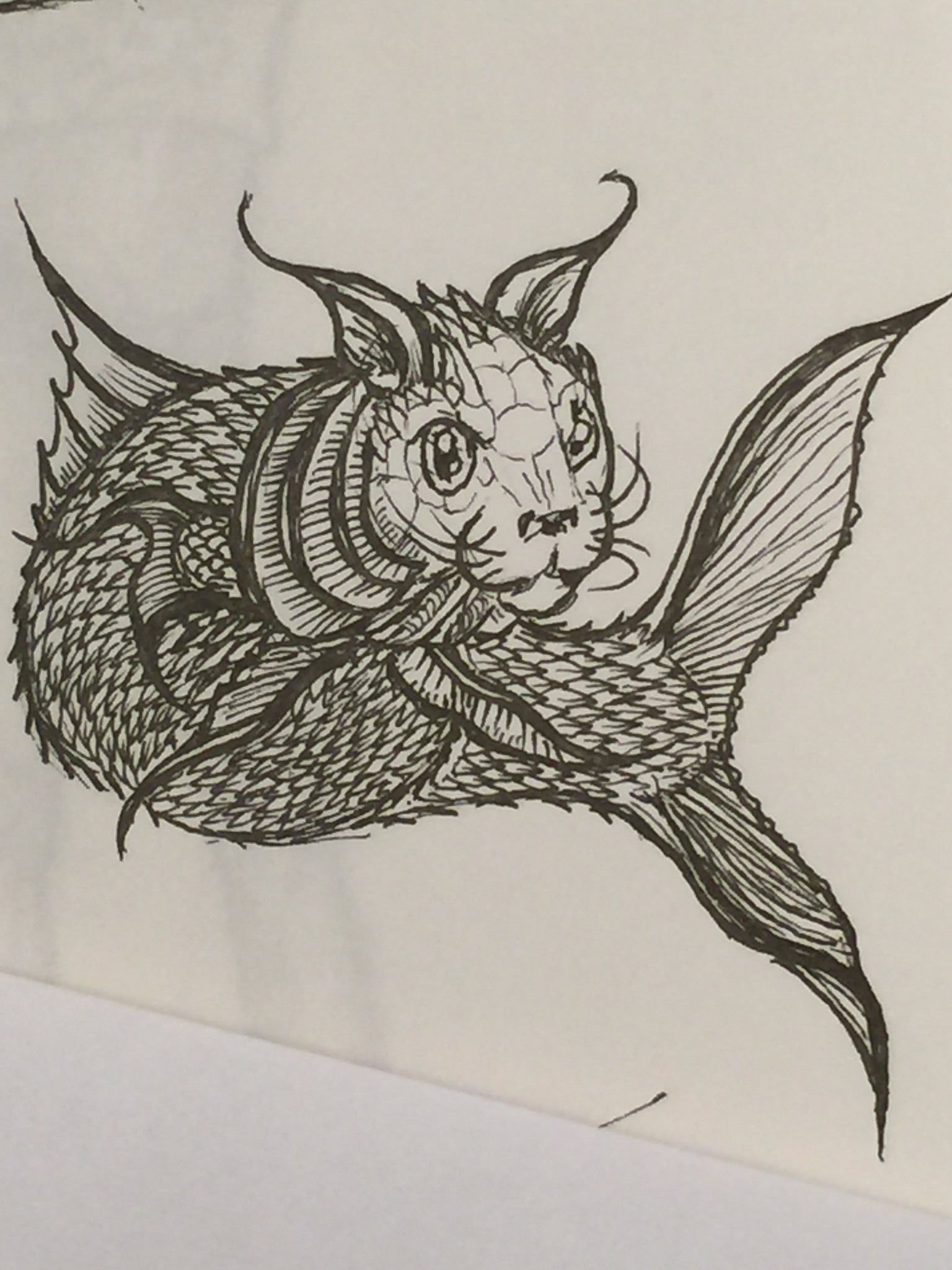 It occurred to me during our conversation, that I may have been missing my calling all of this time. Maybe I need to expand out a little in what I actually offer.
If you read my post from a few weeks ago, Helping Other Online Sellers, you may remember that I love to help people. It literally gives me the 'warm and fuzzy's'. LOL Getting a return other than gratitude never made much difference. We had a very large family, and we were taught that helping each other out is what we are supposed to do. You know, Love Thy Neighbor kind of thing.
Anyway, I have been working and playing on computers since the 1980's, before Windows was everywhere. We didn't have a mouse, we had Pf keys, and everything was in DOS. Stone Ages! LOL
I also attended college after my time in the Army, and have an Associates Degree and enough credits to have applied for another. I wanted to continue, but my kids were young, and money was tight, so I went to work. On computers in various capacities my whole life.
I am by no means any kind of expert, but I have enough junk knowledge stuck in my head to get beginners going in the right direction for what they want to do when it comes to selling online and promoting.
But, I don't necessarily want to get paid for that, I just want to do it. Like I said, I am not an expert. Perhaps I could do an Ebook later on and sell that, but I actually want to offer some type consultation service for beginners. Free. No strings at all. Not even so much as a follow! How innovative is that?
What Do You Think?
This is actually a call for your input. What do you all think of the idea? I know that offering anything free sounds really scammy, so what do you think? Will it work? Or will I just end up being overrun by people that won't leave me alone? (Something I actually do worry about.)
Hope you are all having a Fabulous Weekend!!
Affiliate Links: